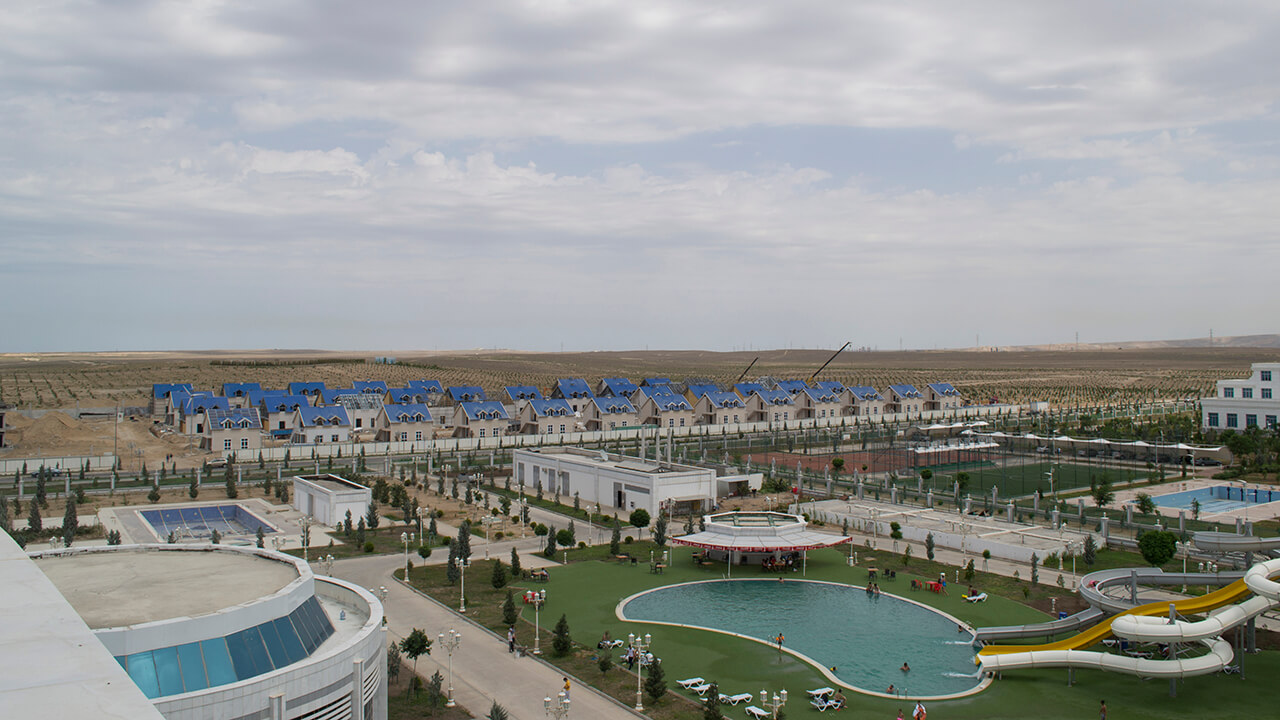 48 Light Steel Villas in Turkmenistan
31 August 2016
Prefabrik Yapı A.Ş., a subsidiary of Hekim Holding has fulfilled the preliminary construction of 48 light steel villas in the Ak Yelken facilities located in the Avaza region of Turkmenistan.
The opening ceremony of the Ak Yelken facilities was held with the participation of Turkmenistan President Gurbangulu Berdimuhamedov and many senior government officials.
Prefabrik Yapı A.Ş. undertaking the preliminary production of 48 light steel villas in the facility has added a new project up to its fulfilled projects and the villas had a fascination for their contemporary architecture.
The villas in the housing complex on the coast of the Caspian Sea, which have been under construction for about 2 years, were built using Hekim Profil with Steelin light steel structure system. A1 grade non-combustible fibercement natural cement boards produced by Hekim Yapı A.Ş. were used for exterior façade cladding. Hekim Panel brand rockwool Sandwich panels were used for roof cladding. The villas that were built with the cutting-edge system technology have been turned into a vacation complex serving to the Turkmen people with international standards.
Turkmenistan President Berdimuhamedov made a speech at the ceremony, and commented "The successful activities of the Turkish business community in our country, is a brilliant proof evidencing that we have increased our productive partnership in various areas of the intergovernmental cooperation, being based on the indestructible friendly relationships between Turkmenistan and the Turkic peoples, centuries-old history and cultural ties."
Berdimuhamedov has expressed their gratitude and appreciation for the high level relationships between Turkmenistan and Turkey, and he thanked President Recep Tayyip Erdoğan for his special attention to the development of the business partnership between the two countries. Berdimuhamedov stated that Turkey and Turkmenistan are sister countries and Turkmenistan is regarded to be a historical homeland for the people of Turkey.