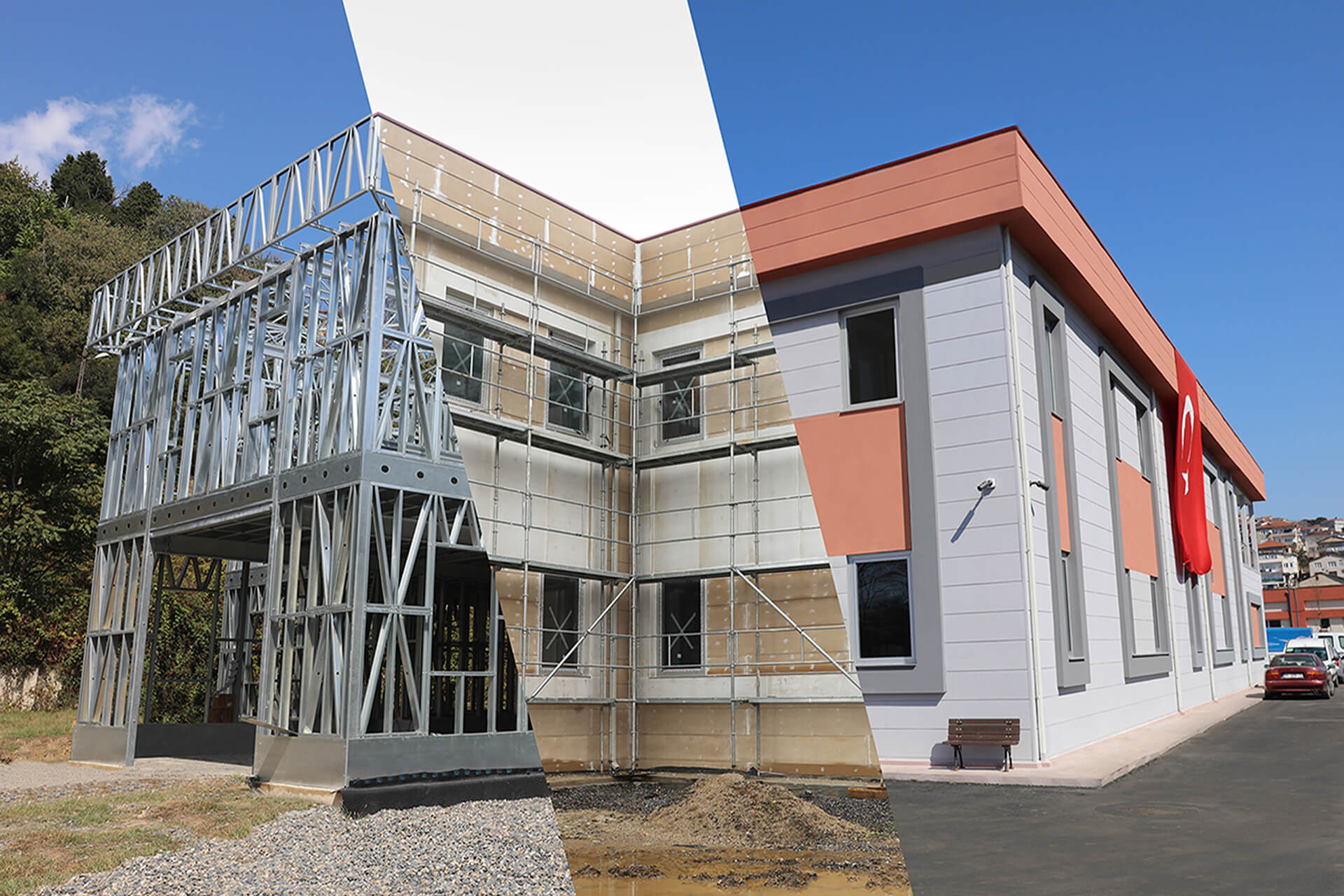 Fibercement Siding
7 January 2020
HekimBoard branded fibercement boards, which provide a rational solution to the architecture's pursuit of increasing innovation with the developing technology age, can also be used as different building elements, primarily the interior and exterior facades of the buildings. Fibercement boards that help structures gain superior durability, are obtained from cement based materials and natural fibers. Fibercement board types, which can be produced in the form of flat board and also having different surface appearances, successfully satisfy many needs of the contemporary architecture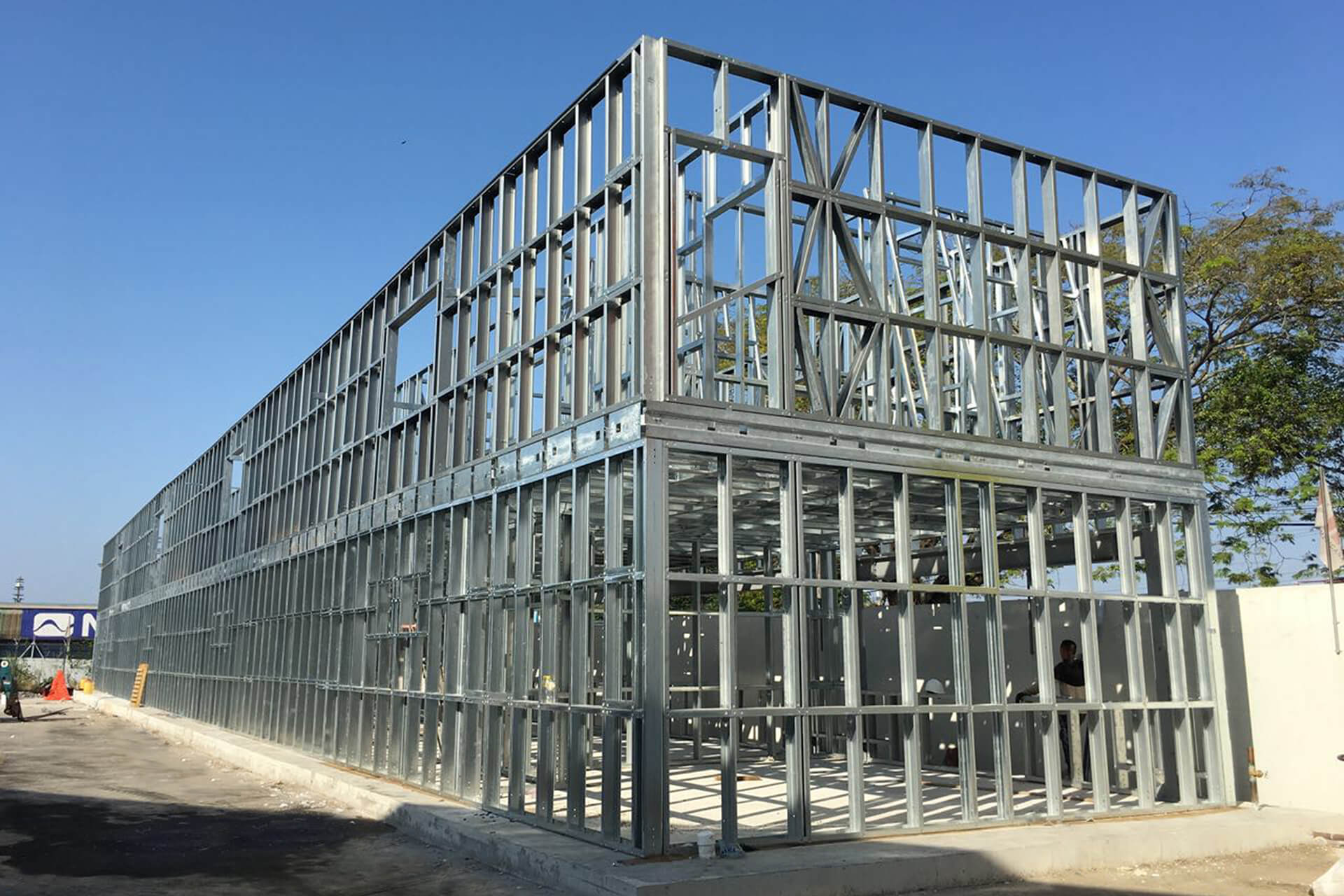 Fibercement Siding is the New Icon of the Contemporary Architecture
Conventional building elements are replaced by new generation contemporary architectural building elements over time. The exterior facades, which have started to wear out due to rain, hail, fire, excessive moisture, heat, air pollution over time, need durable, heat and water resistant materials. Fibercement boards manage to enter the list of special materials designed taking into consideration the factors that negatively affect the structures. Fibercement siding can be employed on exteriors without the need for stucco. In this way, the fibercement materials that reduce the cost of the structures eliminate the time loss caused by the stucco application. It also prevents the cracks that may occur over time in the building by reducing the load to be arising from the plaster on the facades.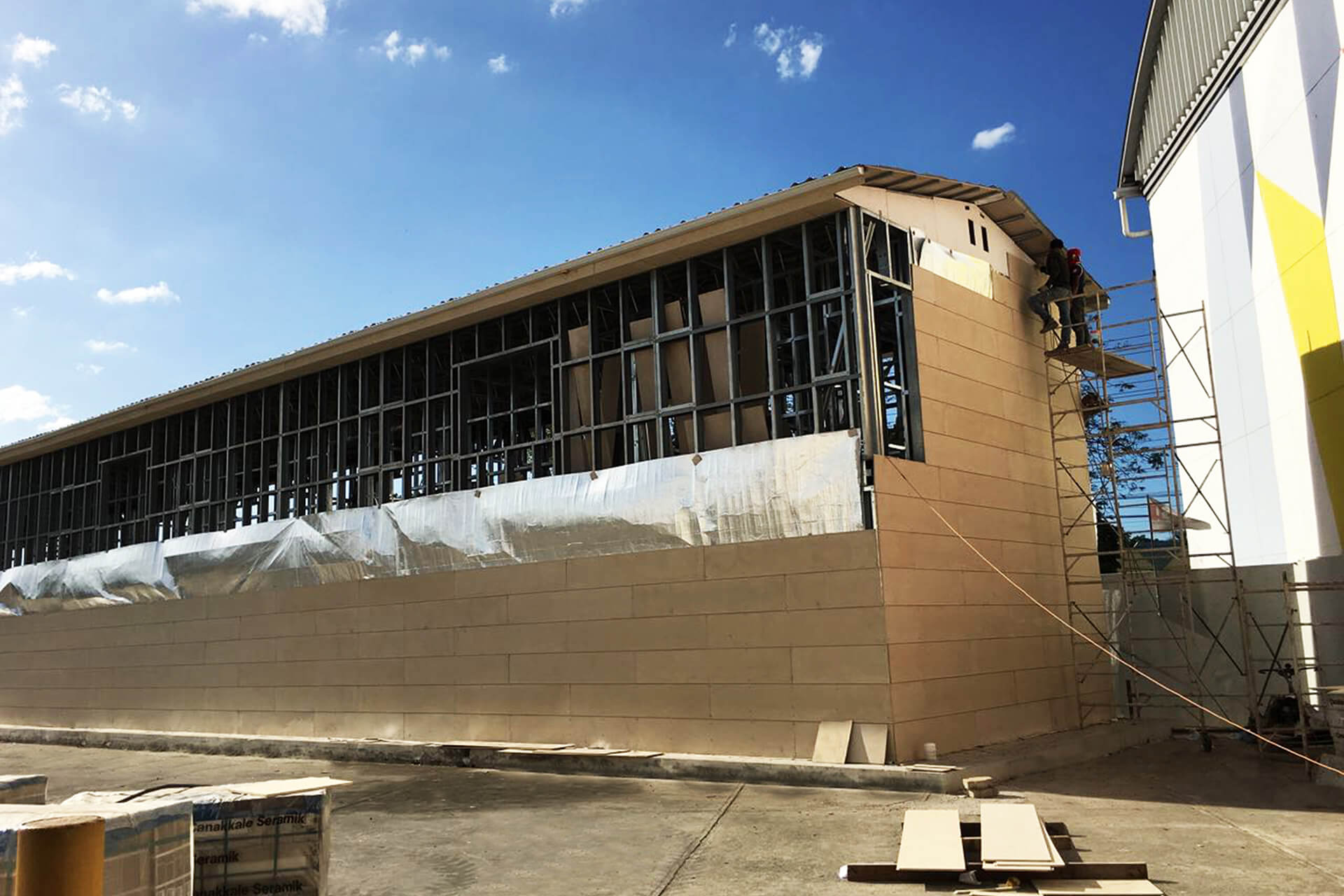 HekimBoard Fibercement Boards
HekimBoard fibercement sheets; It is obtained by turning the materials containing natural fiber, silica and cement into boards by special machines and finally sterilizing them with pressurized steam application and undergoing an autoclaving process. Although HekimBoard fibercement boards are generally produced with dimensions of 10 mm depth, 125 cm width and 300 cm length, they can be designed to any desired size according to the requirement.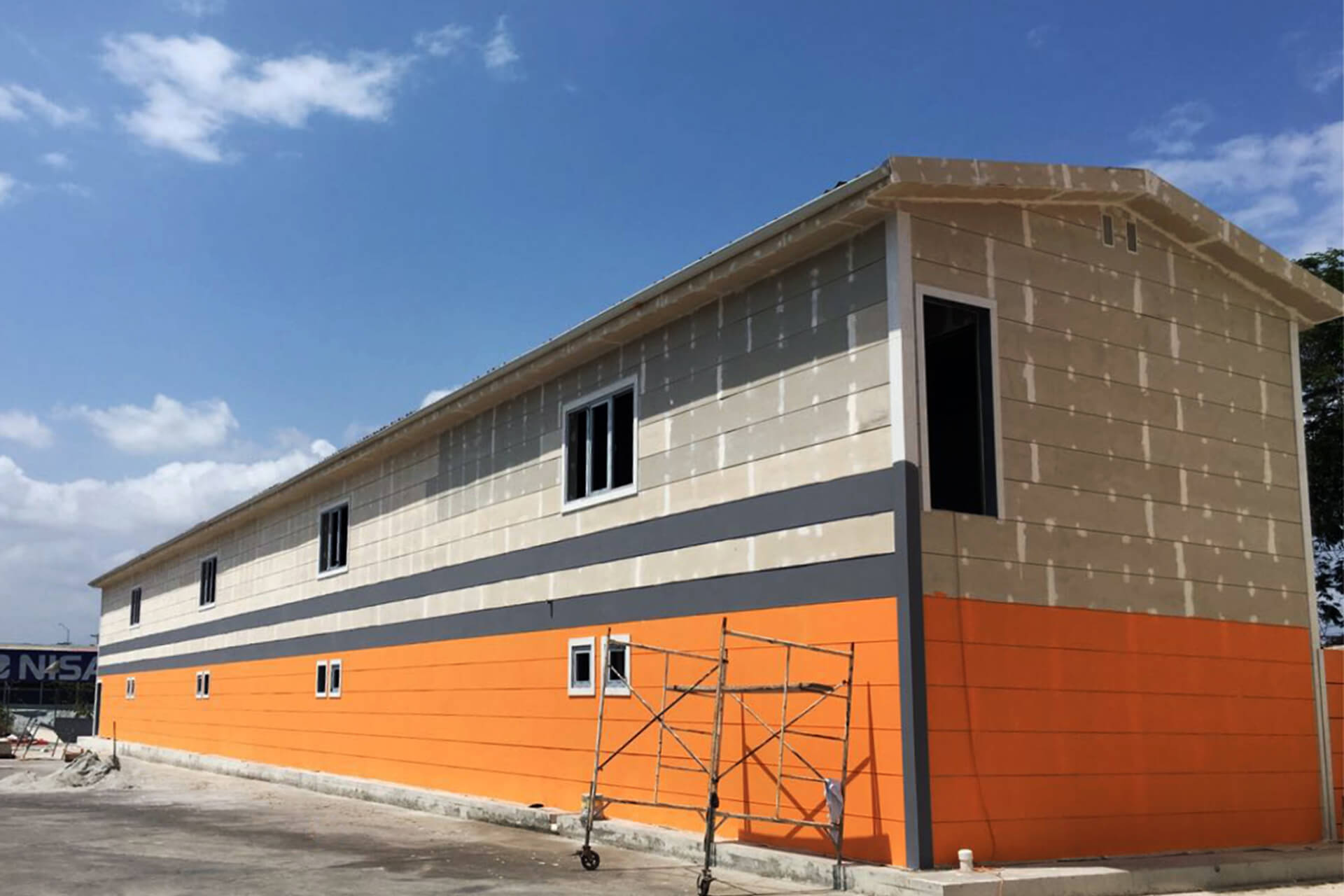 The fibercement board models developed by the HekimBoard brand for different needs contain no substances hazardous to human or environment. The boards, which are heat-treated under high temperature and pressure, also attract attention with their long life and durability. Boards that are absolutely not affected by rain or sea water are produced with full resistance to fire. Fire-resistant fibercement boards also protect from fire as well, the floors they occupy. Fibercement boards produced with different surface appearances such as walnuts, ceramics, stones, add a different elegance to the structures. Fibercement boards that are not affected by climate conditions also support thermal and acoustic insulation.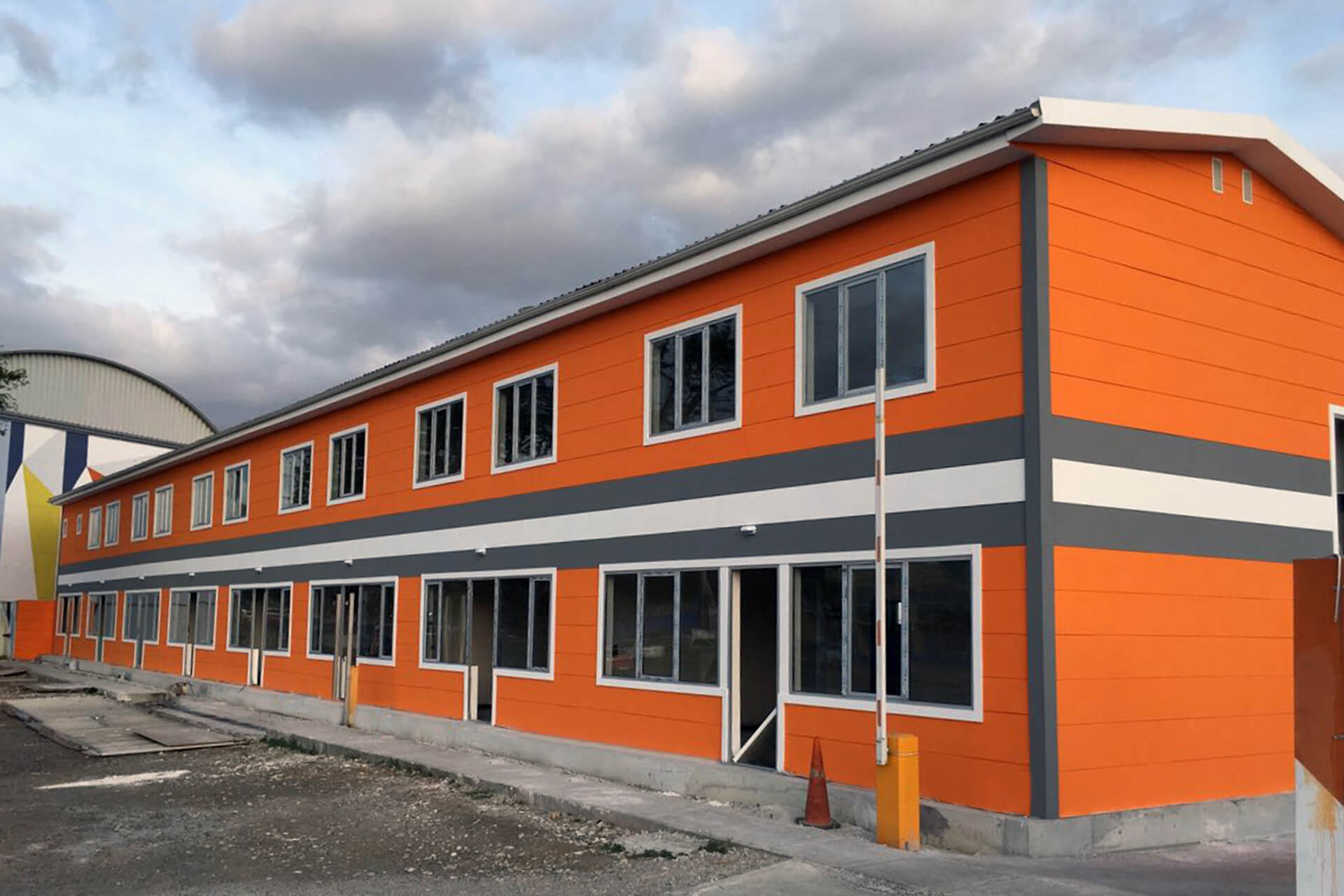 Usage Areas of Fibercement Boards
It is not possible to limit the usage areas of fibercement boards, which are frequently preferred in garden walls, historical mansion restoration projects, public spaces, site entrance portals, especially exterior and interior wall cladding, front facades, suspended ceiling arrangements. Fibercement boards can easily be used in many areas as they are materials that can be adapted, applied to any desired area in the structures, and produced according to the desired dimensions.
Fibercement boards can also provide insulation support to structures. When they are used as sandwich panels with insulation materials, the efficiency obtained from acoustic or thermal insulation increases. Fibercement boards, which are a strong support element for mezzanine partitions especially in multi-storey buildings, can turn into a 16 mm thick flooring material.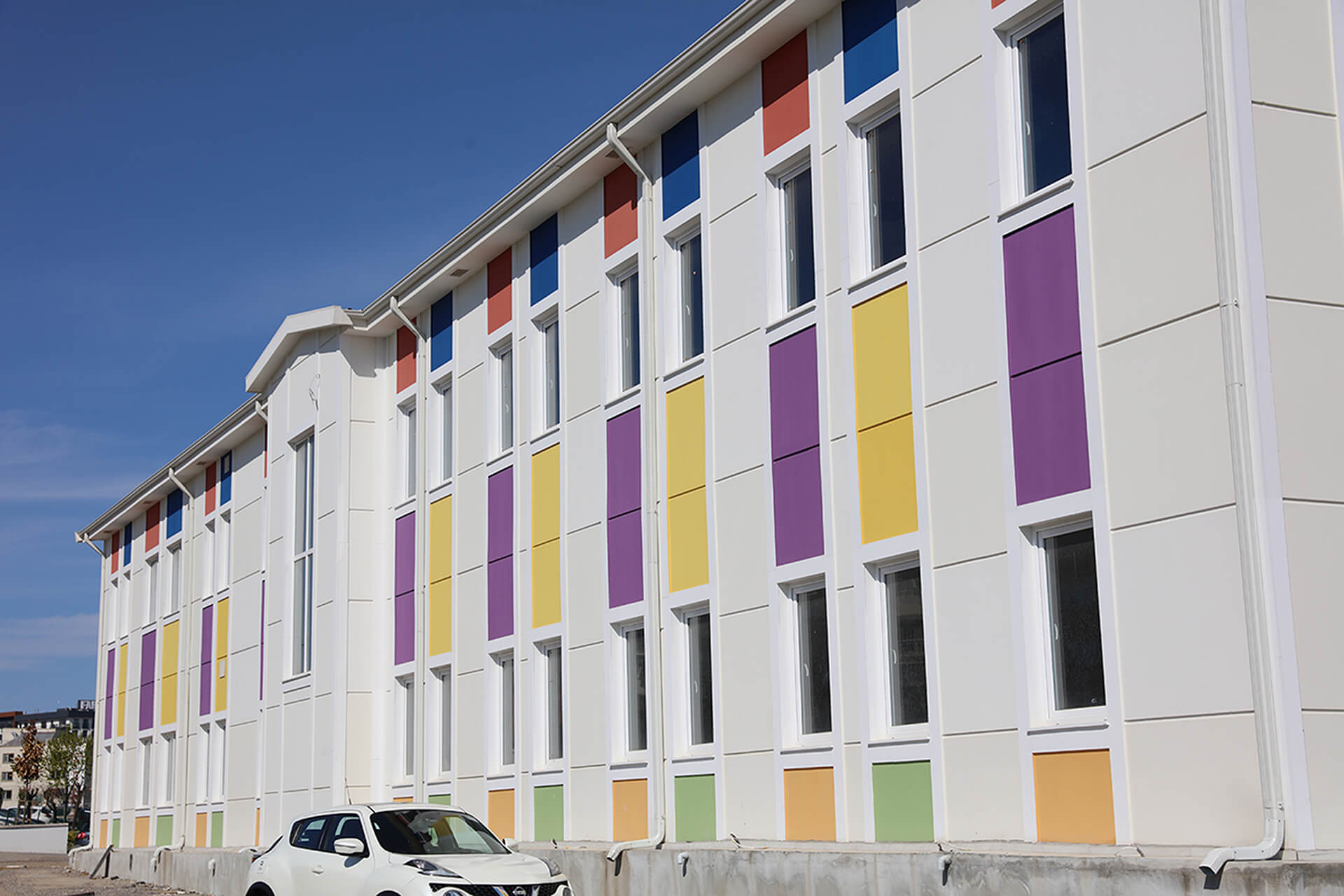 Fibercement boards, which can also be used for the purpose of fluted sheets that prevent adverse effects such as cracking or expansion on exterior walls, can be also used as floor or wall covering elements for interior spaces. Thanks to the boards that can be used as flooring materials on floor concretes, there is no need to use screed. Fibercement boards, which are used as eaves coating in buildings or which are also included in the pediment section, enable the structure to gain a waterproof feature when used under the roof.
Boards that are resistant to high temperature or pressure rates can be preferred as flooring on the terraces that receive intense sun throughout the day and are sometimes exposed to rain. Fibercement can also be used in room partitions, cabin designs, doorjamb and window frames, as it is a durable material.