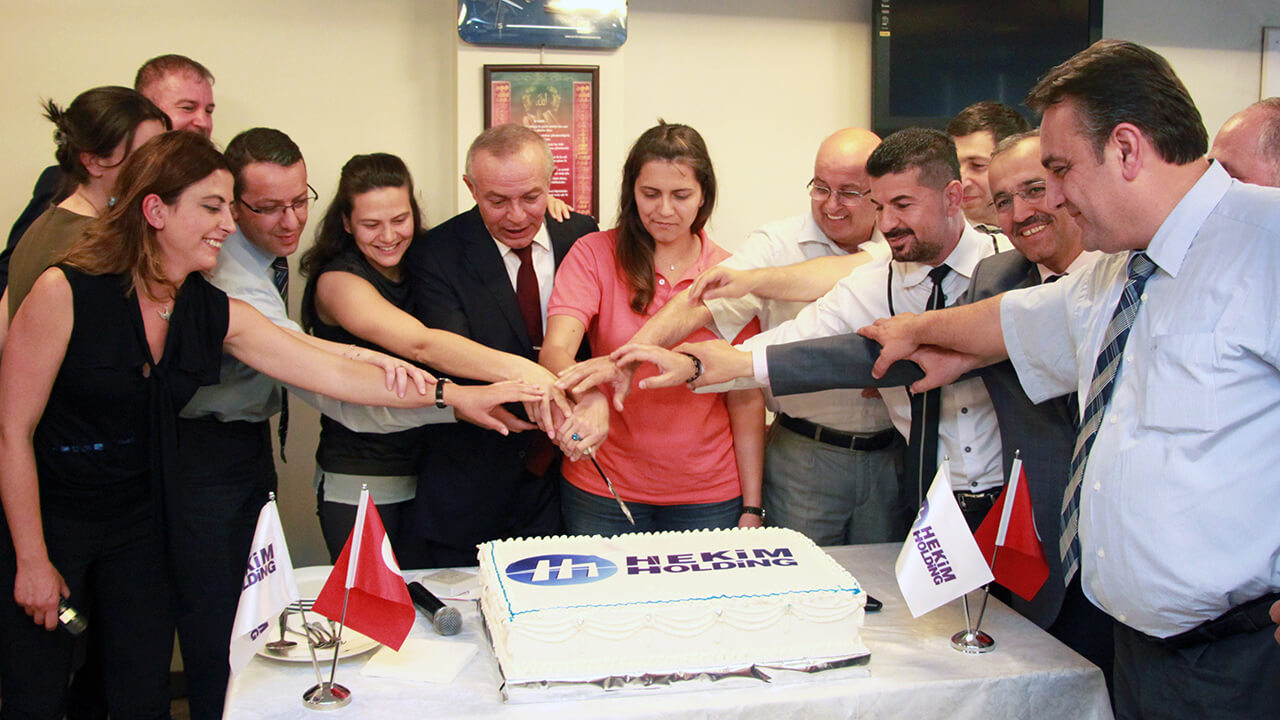 Hekim Holding Employees Celebrated the Awards They Received
1 June 2016
Hekim Holding has been awarded two prizes at the 39th Construction Fair organized between 10-14 May, and received another prize from Istanbul Ferrous and Non-Ferrous Metals Exporters' Association (İDDMİB). All Hekim Holding employees deservedly took pride in the prizes they won at the ceremony where the chairman of the Board, Dr. Öner Hekim and the Members of the Board were present.
Prefabrik Yapı A.Ş, an affiliated company of the Hekim Holding, has won the third prize among 6.000 members of İDDMİB in the "Metal Goods" category according to 2015 export figures.
One of the Hekim Holding subsidiary Prefabrik Yapı A.Ş. brand Hekim Profil – Steelin stands together with Hekim Yapı A.Ş stand have shared the second prize between them, pertaining to the Golden Magnet "Stand Design Awards" which became a tradition of THE CONSTRUCTION FAIR – TURKEYBUILD.