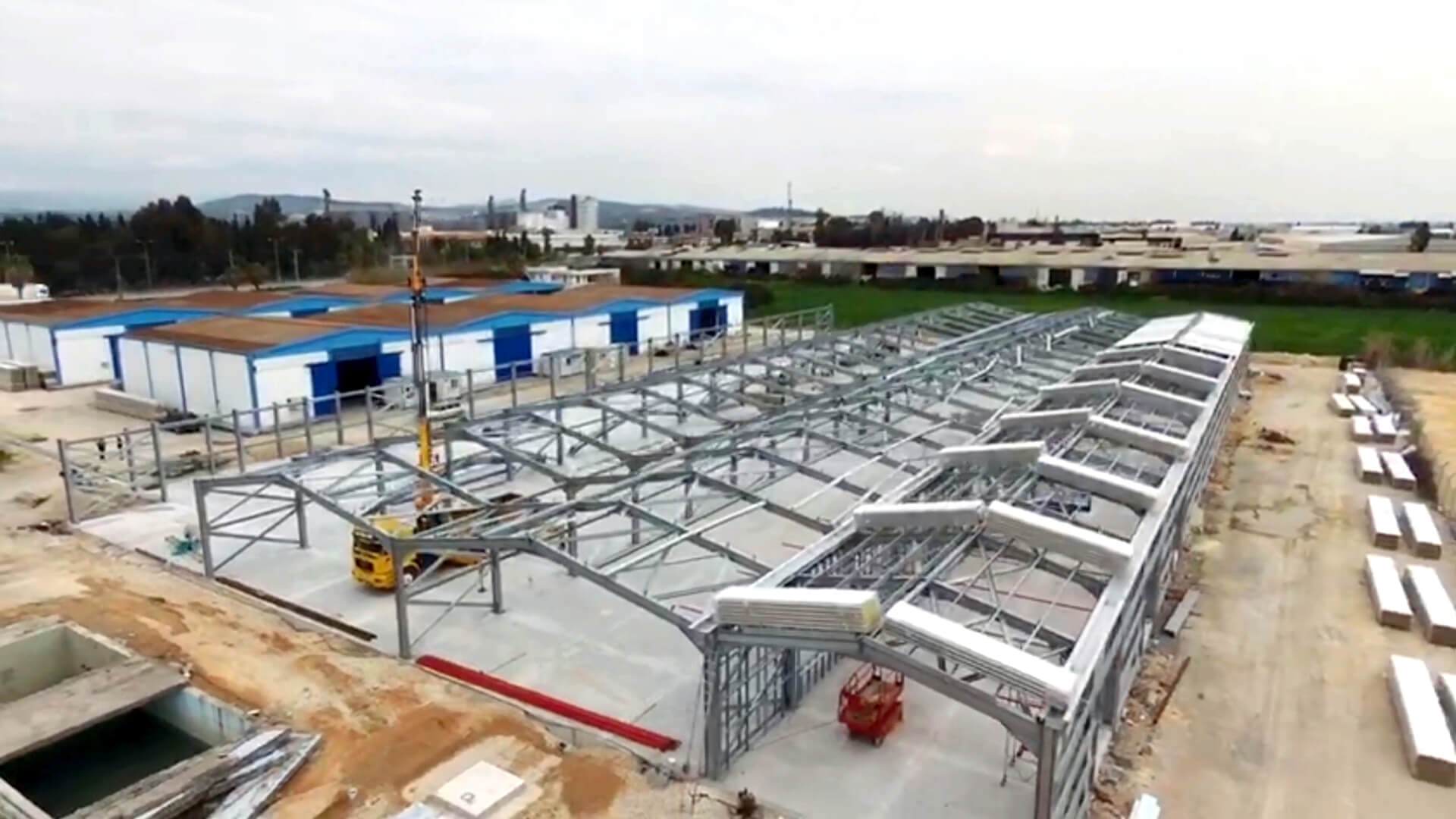 Prefabrik Yapı A.Ş. Constructs Groundbreaking Building
18 March 2017
One of the Hekim Holding companies, Prefabrik Yapı A.Ş, constructs Turkey's first solar panel production facility in Mersin, such that solar panels will be produced employing the German desert technology by the partnership comprising Turkish Desiba Enerji and German J.v.G Thoma.
It is constructed with Steelin Light Steel Construction system by Prefabrik Yapı A.Ş using durable and innovative Hekim Profil. Hekim Panel brand rockwool sandwich panels produced by Hekim Yapı A.Ş. are used for exterior facade cladding and roof cladding.
Prefabrik Yapı A.Ş. achieves all technical calculations and designs within its own organization by virtue of its expert staff comprising engineers and architects working in sales, marketing, production and R&D departments, and continues to offer services including those related to planning, design, loading, logistics, assembly, disassembly, interior installation, painting and after-sales in Turkey and more than 100 countries with its customer-oriented perspective in addition to high-technology production.
Prefabrik Yapı A.Ş. General Manager Mr. Mustafa Tolunay, expressing that they are pleased to be ranked among the brands originated from the territory of Turkey, said that they will go on to handle giant projects in the international arena together with the new technologies..