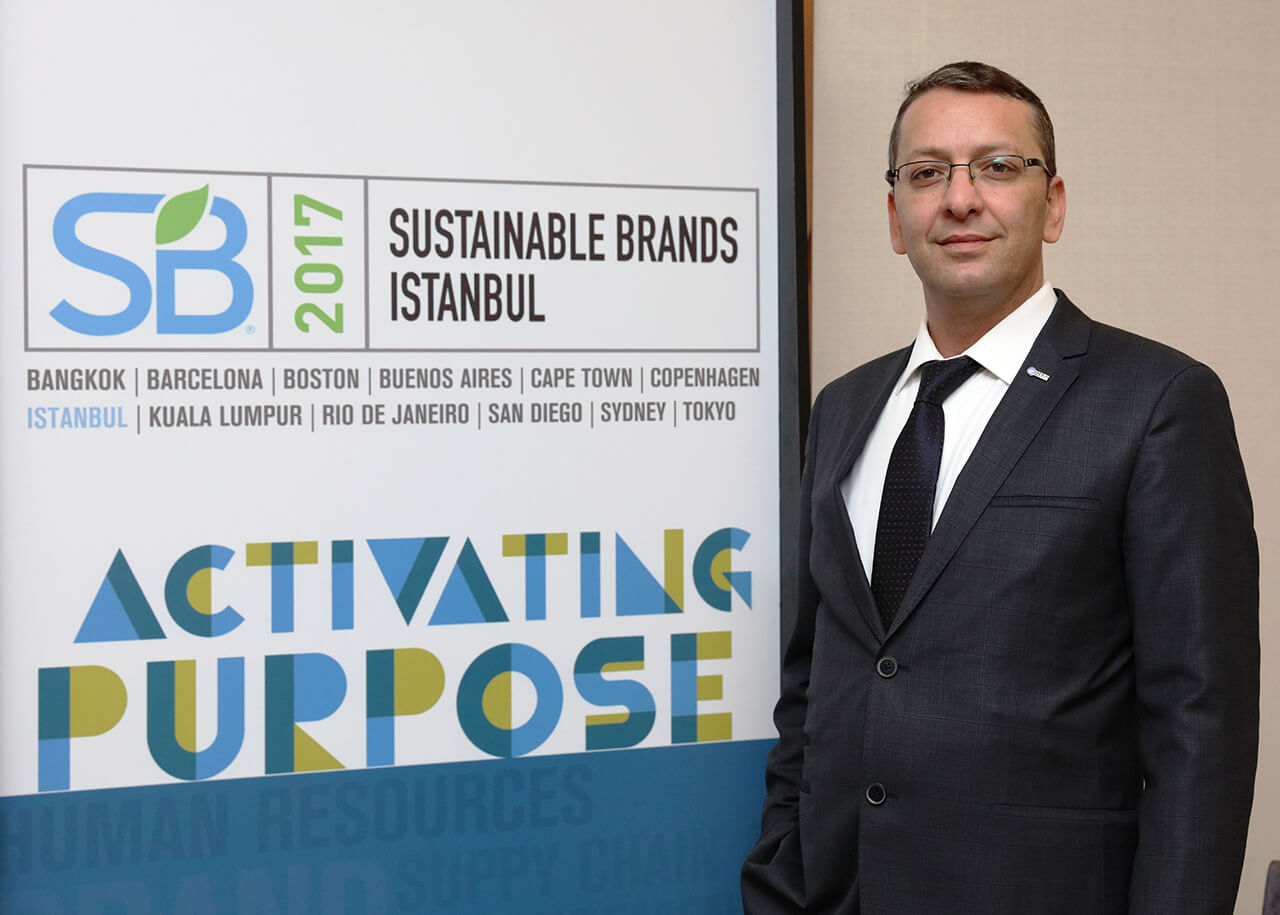 Prefabrik Yapı A.Ş. Takes Part in SB'17 for the 4th Time in Istanbul
24 April 2017
PREFABRİK YAPI A.Ş. HAS PARTICIPATED FOR THE FOURTH TIME IN SUSTAINABLE BRANDS 2017 IN İSTANBUL…
One of the HEKİM HOLDING companies, PREFABRİK YAPI A.Ş. has participated as a Bronze Sponsor this year in the conference where sustainable brand leaders COME together.
Sustainable Brands, acknowledged to be one of the most important conferences of the world, took place at the Swissotel The Bosphorus in İstanbul between April 20-21. Many topics including prefabricated buildings, social impact management and support, corporate culture in innovation, sustainable business models have been discussed in the Sustainable Brands 2017 İstanbul realized with the theme "ACTIVATING PURPOSE".
On the second day of the conference, Mr. Mustafa Tolunay, the General Manager of Prefabrik Yapı A.Ş. has made an interview moderated by the journalist/writer Demet Cengiz on a topic viz. "PUSHING BOUNDARIES WITH PURPOSE-FOCUSED INNOVATION" and expressed that they were no longer limited to 3-4 storey constructions, and by virtue of the Steelin Light Steel Construction Systems, they are able to construct up to 8-storey light steel constructions and offer comfort based on innovation.
Mr. Tolunay continued his speech by providing examples from the world about the sustainability of prefabricated structures, and indicating that prefabricated structures are very intensively employed in the countries leading both technologically and economically such as Germany, France and the United States, and addressed that sustainable products can be produced with the right materials and the right techniques at all times and that sustainable cities can be developed on this basis.
Mr. Tolunay, finally addressing the in-house strategies while managing social impact, said that "If you do not make an impact with innovation, your competitive power will fall from day to day. Innovation keeps your organization, stakeholders and also the sector always dynamic. Innovation with such awareness is indispensable to be a sustainable brand in the construction sector as well.
PREFABRİK YAPI A.Ş., one of the Hekim Holding companies, has assumed the responsibility for its leading position with the first-ever attempts, and operates in Turkey and more than 100 countries by continuing its works without losing time at "the sustainability" center .
Prefabrik Yapı A.Ş. attaches great importance to the R&D and PD activities in the era of innovation and sustainability and technological innovation are included in its basic principles. Modules with zero carbon footprint and environmentally friendly ecological structures that generate their own energy are the prominent innovations provided to the sector by it.